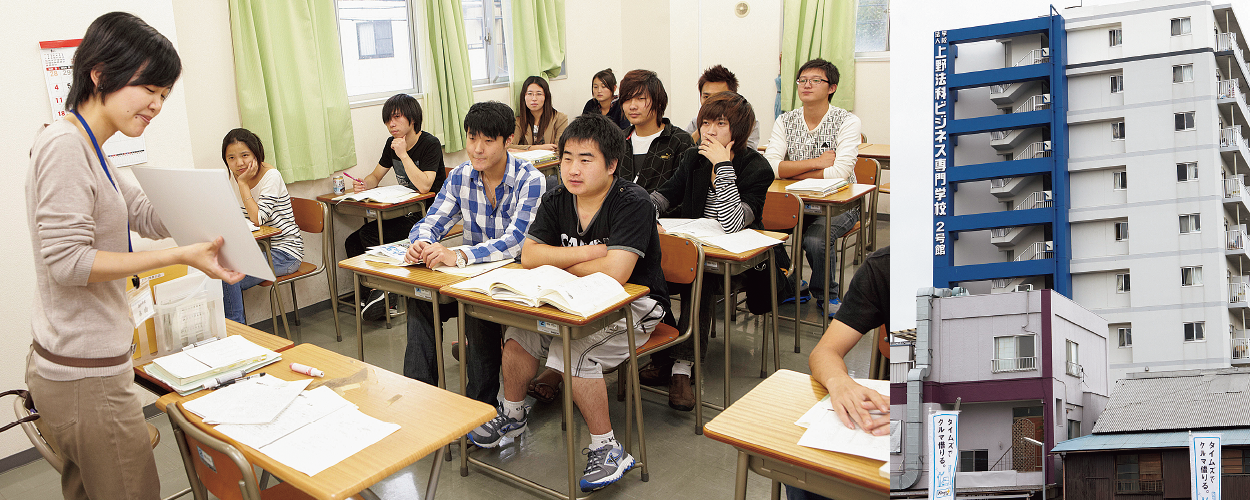 School features
Collaboration on specialized courses
Students can achieve their personal goals through bridging courses ranging from general subjects to science and mathematics. Teachers of specialized courses collaborate with Japanese language teachers to guarantee students get into the universities they want.
UCJ Internal Study Continuation Scheme
In addition to the Japanese Language Program, our school also offers an Information Business Program and a Japanese Language Teacher Program. After completing the Japanese Language Program, you can preferentially enroll in one of the other programs. This moreover makes you eligible for a tuition reduction of 200,000 yen.
Course schedule
The curriculum aims at advancing to higher education, offering strategies to pass the Examination for Japanese University Admission (EJU) and the Japanese-Language Proficiency Test (JLPT).The Japanese language classes help you develop a comprehensive set of competencies including indispensable conversational and communication skills, as well as the listening and reading comprehension skills that Japanese universities require.