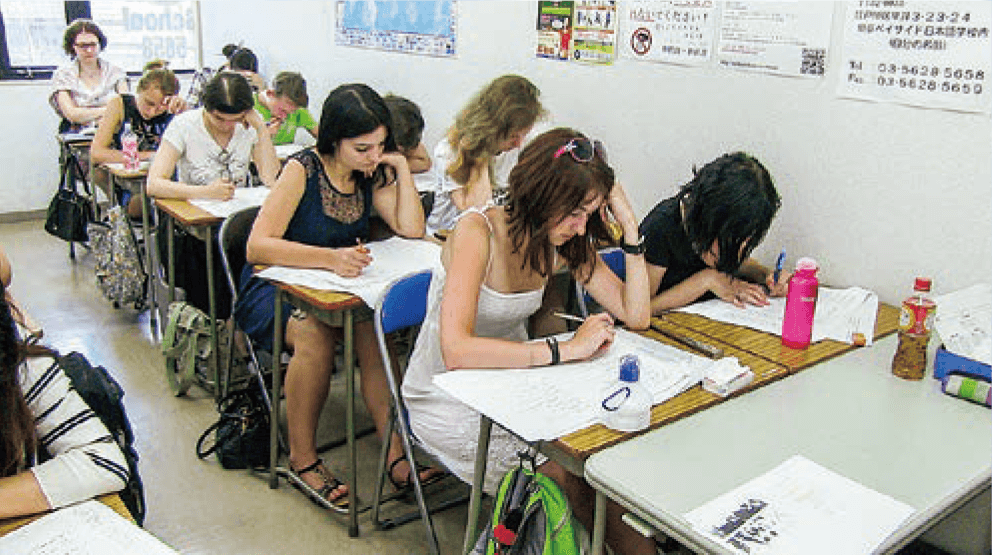 Attend the ideal class according to your Japanese language level
To figure out which Japanese language level is appropriate for you, you take a "standardized test" every three months. Classes are split up according to these results, so you can always join theclass which suits your Japanese level best.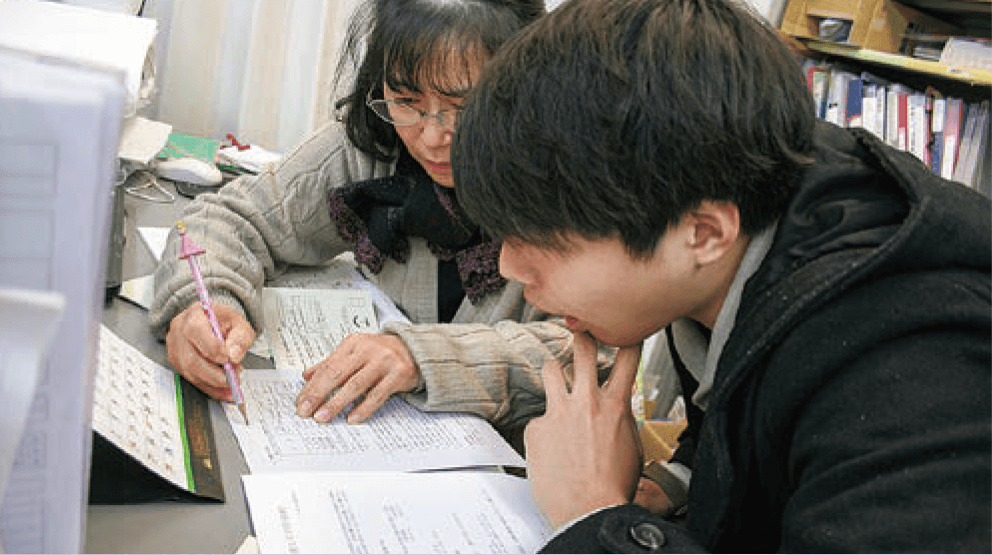 "Personal Steward Program"allowing to lead a worry-free student life
Additionally to your class teacher, a seminar teacher will be assigned exclusively to you. After enrolling, this seminar teacher has a personal interview with every student to identify the desired academic track. After this, they meet on a regular basis with the student to help him/her determine the correct track. By carefully assessing the student's desired academic track, together you will be able to find the university or vocational school that is right for you. The seminar teacher will also counsel you on aspects of daily life such as housing, part-time jobs, and medical emergencies.
Intramural Academic Guidance Courses
Students who have reached a certain level can choose the most fitting courses according to their desired academic track.
* Examination for Japanese University Admission prep class,Japanese-Language Proficiency Test prep class, English prep class, etc.(paid or free)
* Graduate school advancement guidance, national/public university advancement guidance , private university advancement guidance, andgeneral-subject classes (paid or free)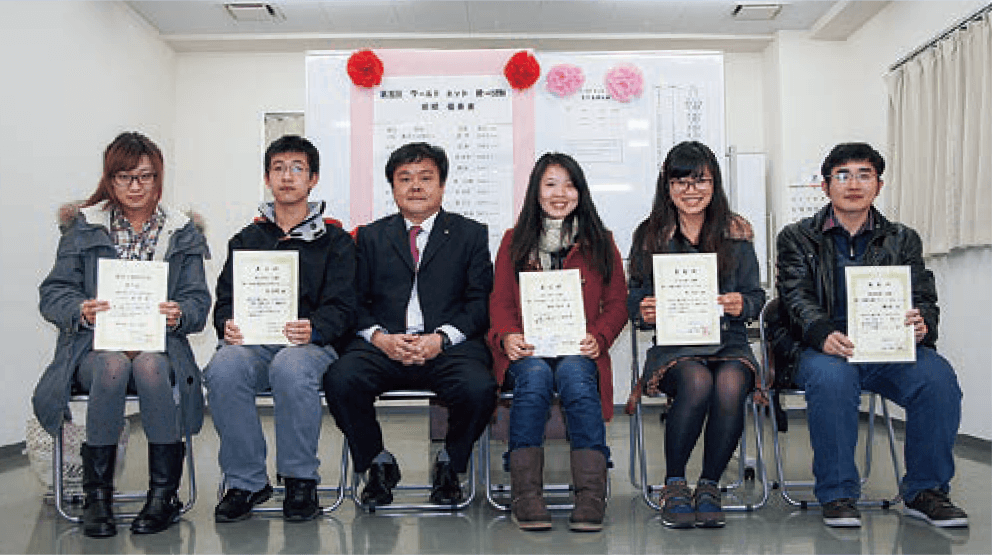 "STEP UP Scholarship Program"
Our school has established a unique "STEP UP Scholarship Program", for which students whose grades improved significantly from the previous examination period are eligible.That way, beginning students of Japanese with higher improvement rates and growth potential stand a higher chance of receiving the scholarship.(Scholarship worth 100,000 yen, 20 recipients per year)
Fully furnished dormitories
All World Net Group schools provide student dorms near the school. These are equipped with a TV, laundry machine,refrigerator, air conditioning, furniture, bedding, and internet, so you can start a safe and secure student life from the day youarrive in Japan.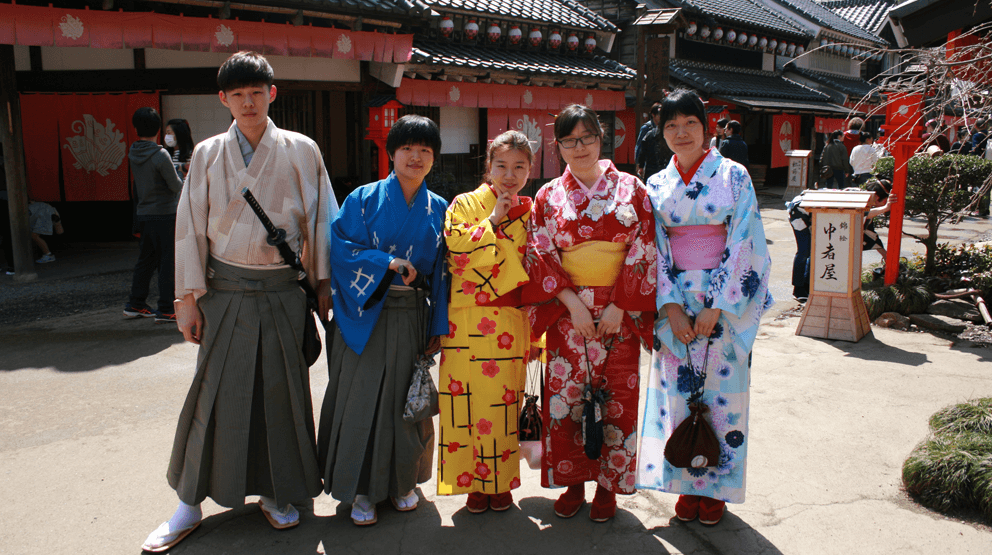 Diverse extracurricular activities
There are many extracurricular activities for students, such as hanami in Ueno Park during the cherry blossom season, a visit to Disneyland, trips with classmates, etc. Through extracurricular activities, students can get a taste of Japan's traditions and culture.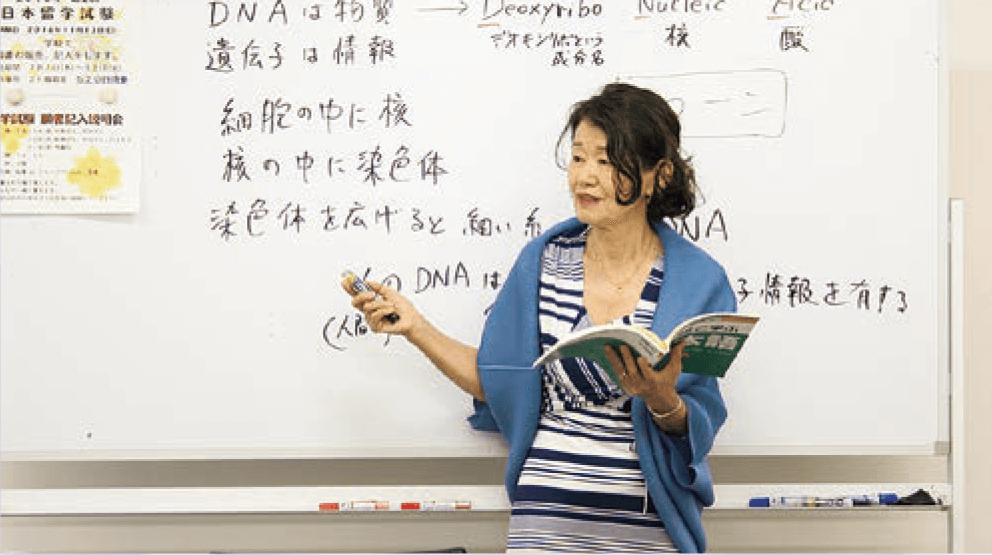 Elite teachers
Our teachers boast many years of educational experience and have produced outstanding results. They don't limit themselves to study guidance, but also provide extensive support for your daily life. We also employ non-Japanese secretarial teachers who will provide their full support to help you through complex administrative procedures or in times of sickness.
Exams and job hunting time table
Time period (example)
Graduate schools
Universities
Vocational schools

Job hunting

May to June
Prepare documents
Prepare documents
Prepare documents
Company analysis
Application
July to September
Prepare application forms and research proposal
Complete application forms
Complete application forms
Company briefing sessions
Complete application forms and research proposal
Test -interview
October to December
Documents screening -Exam
-Interview -Essay -Oral exam
Documents screening -Exam
-Interview -etc.
Documents screening
Acceptance
Acceptance
January to February
Acceptance
Acceptance